Business
4 Trending Huddle Room Design Ideas to Try For Your Business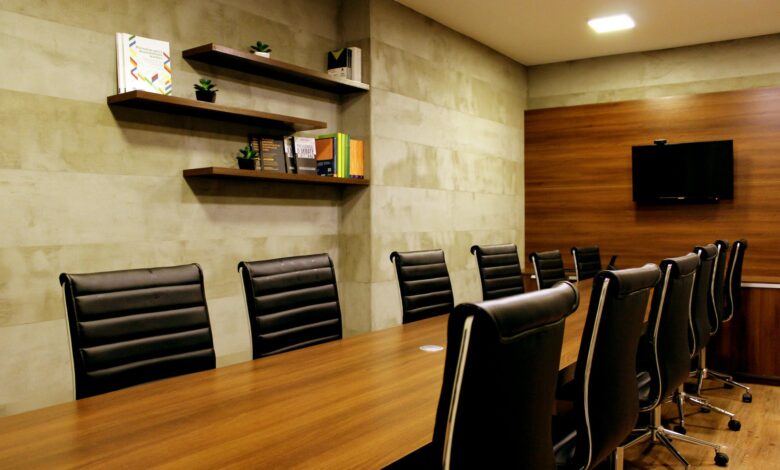 Every business owner and every good manager wants to improve employee productivity and ensure that the company operates at the most optimal level possible. However, to achieve this you need to take into account so many different things including setting up and designing the perfect huddle room. These rooms have become increasingly popular in recent years as they allow for quick meetings and optimal communication between team members without convening large meetings in conference rooms. Of course, to get the most out of your huddle room, you need to make sure you design it properly. To help you with that we share with you a few trending huddle room design ideas to try for your business. Let's start!
First of all, what are huddle rooms?
Although huddle rooms are not a new thing in the workplace, they have only recently begun to gain popularity. The fact that a large number of business owners do not even know what their role is speaks volumes about how long they have been in the shadows. Huddle rooms are usually small meeting spaces that allow for quick meetings and gatherings of team members to quickly discuss a current important topic. They are significantly smaller than conference rooms and contain only a few chairs and tables, which means that they can receive only a small number of people when needed. It has been shown that using such a meeting space can increase employee productivity, team members' cooperation and business success in general.
Huddle room design ideas
1. Find minimalist furniture that is suitable for this purpose
Furniture is one of the main things you want to consider when equipping a huddle room for your business. The key thing here is to take the time to find furniture that will suit your purpose. You may have been drawn to comfortable, colorful chairs and large, massive tables, but you need to consider whether you really want to go that route. In a huddle room, comfort should not be crucial, but practicality.
Consider minimalist furniture that will not be a central part of the room and will not be too comfortable, to encourage these meetings to be fast and efficient. Comfortable, ergonomic furniture should be part of the office where employees spend a lot of their time, while this kind of meeting space should be synonymous with speed and productivity. You may even decide to get fewer chairs than there will be team members to emphasize that seating is optional and that these meetings will be fast enough that there is no need to sit at all.
2. Invest in good lighting and acoustics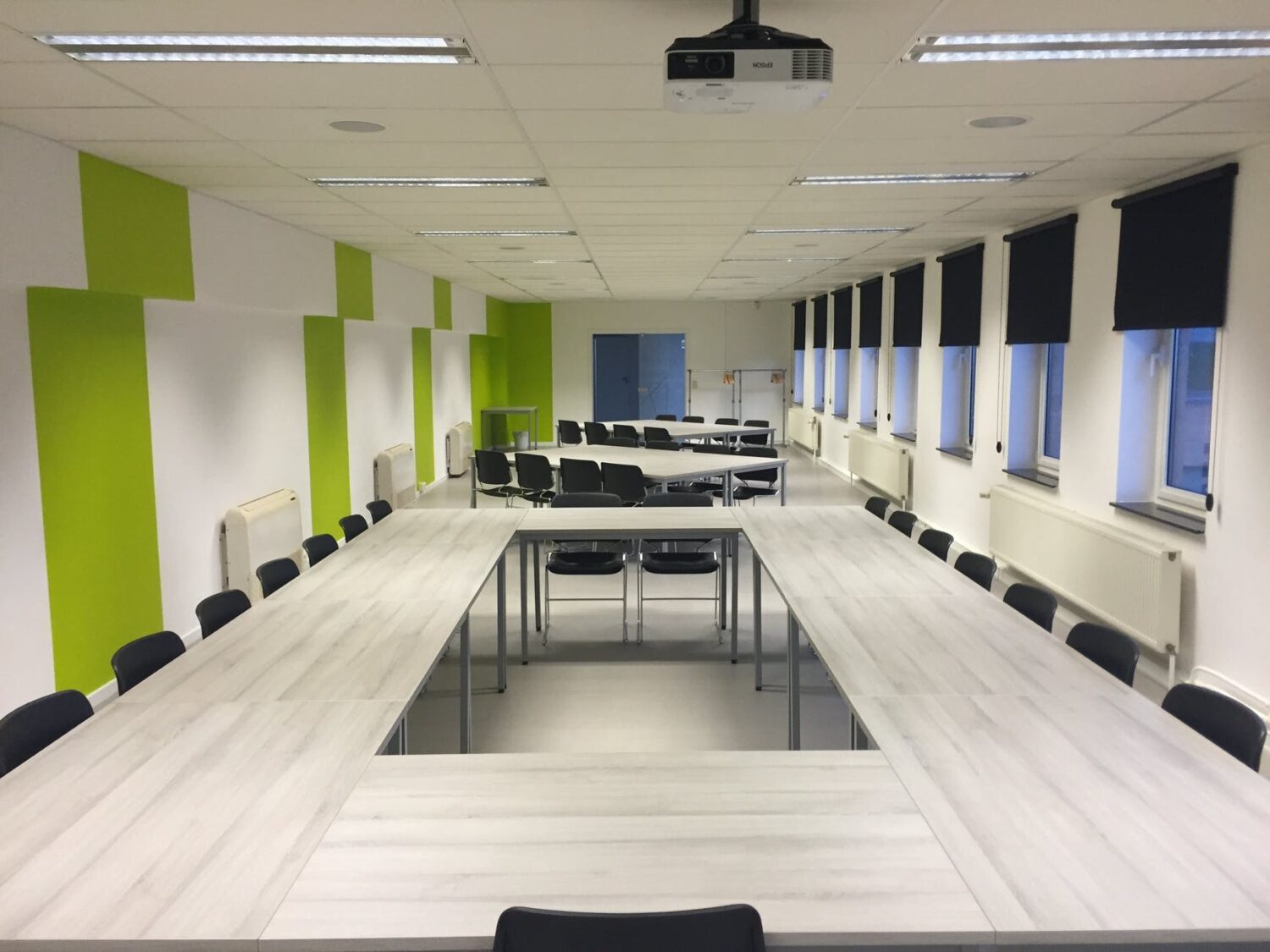 Although audio-visual equipment is an important part of this meeting space, do not forget that acoustics and lighting are equally important and that you need to invest in them if you want these short meetings to be optimal. These components will ensure that the space is sufficiently soundproofed and that all external noise is eliminated. Also consider setting up a professional microphone to take the sound quality to an even higher level and to make sure all team members can clearly hear and understand the message you are trying to convey to them. Lighting is another important factor – you do not want to hold short meetings in a darkened room that helps team members sleep, instead of keeping their alertness, creativity and productivity at the highest possible level. Such details within the huddle room can significantly improve meetings as well as contribute to the overall success of your business.
3. Don't forget a digital whiteboard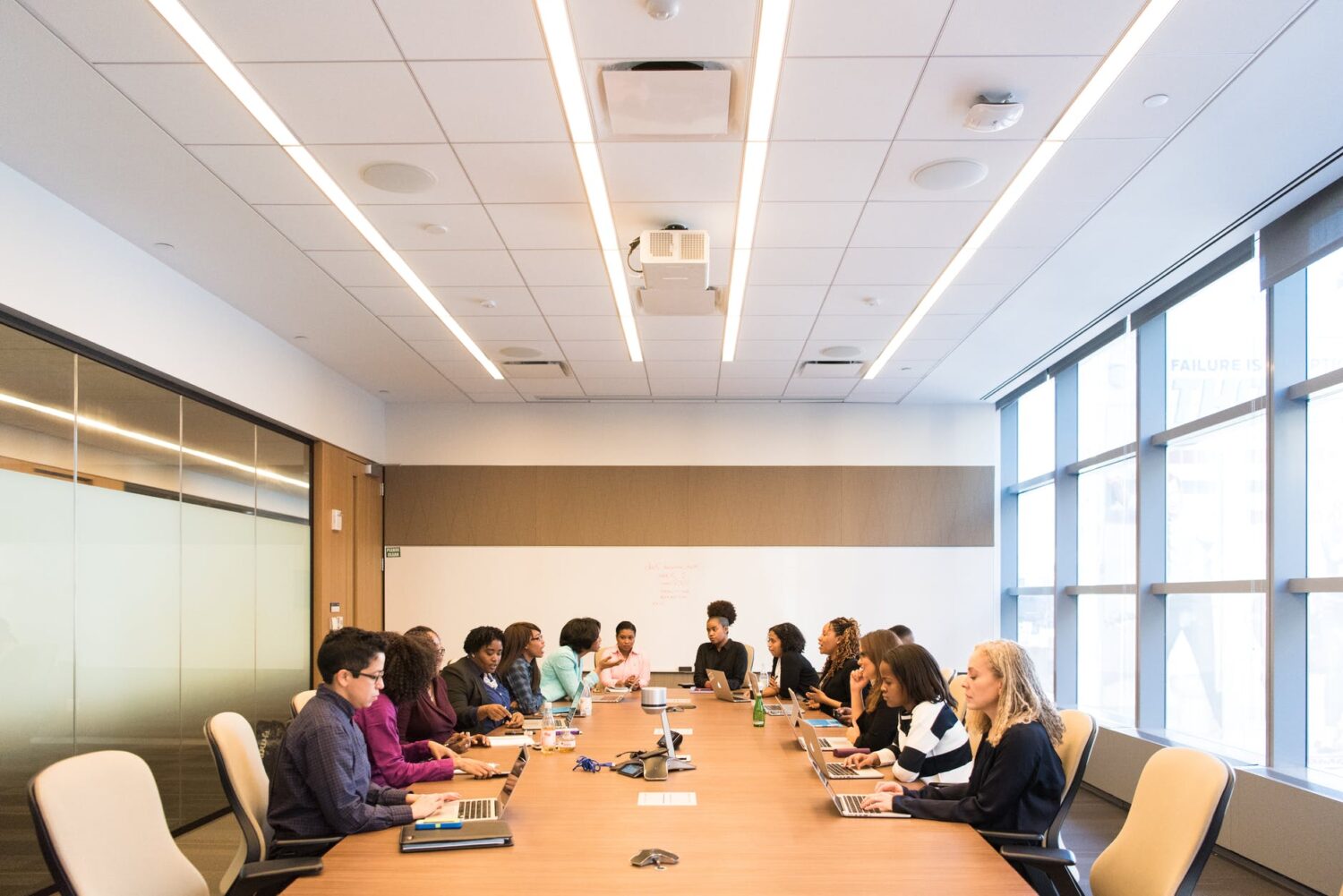 The whiteboard is another very important part of the huddle room to ensure that all ideas are quickly captured and shared with other team members. However, if you want to take this meeting space to an even higher level, we suggest that you equip it with an interactive whiteboard that will ensure that the technology works in your favor. You can also connect digital whiteboards to other devices and allow team members who work remotely to be involved in an important meeting. These whiteboards provide a lot of benefits, so this is another thing you want to include in the design of your huddle room.
If you want to make it as easy as possible for yourself to find the best possible design and technological components for your huddle room, we suggest that you consider a huddle room builder such as Hudd. This huddle room builder will help you to equip this meeting space in the fastest way and with pleasure and ensure that it is completely in line with your needs and possibilities. Enjoy the process and create a huddle room where you will have powerful, productive meetings and where the best ideas will come up.
4. Think about all the additional details that matters
Lastly, you will want to think about all the details that you can implement in your huddle room that will really make a difference. Wall colors are very important, so you want to choose some vibrant colors that will stimulate the creativity and productivity of your team members. You do not want to choose colors that are too dark or encourage relaxation, because you will get a counter effect. Also, don't forget to name each part of the huddle room to make it easier to guide employees and ensure that the space is optimally organized. Finally, add your company logo and/or motto, to raise morale and contribute to the increased work atmosphere in this meeting space.
Conclusion
Huddle rooms are a very practical and easy way to better organize quick and productive meetings with your team members. This kind of meeting space should be small and accommodate only a few people, so it is a more practical replacement for a large conference room. When considering huddle room design make sure to choose minimalist, easily movable furniture that will not be a central part of the room. Invest in good acoustics and lighting and choose a digital whiteboard that will further contribute to the increased productivity of these meetings. And lastly, enjoy adding certain details that matter and that will enhance the work atmosphere in the huddle room. To make this process easier for yourself, we suggest that you find a huddle room builder that will ensure that you create the perfect huddle room with a minimum of effort and maximum enjoyment.