Fashion
12 Winter Shoes That Bloggers Loved in 2023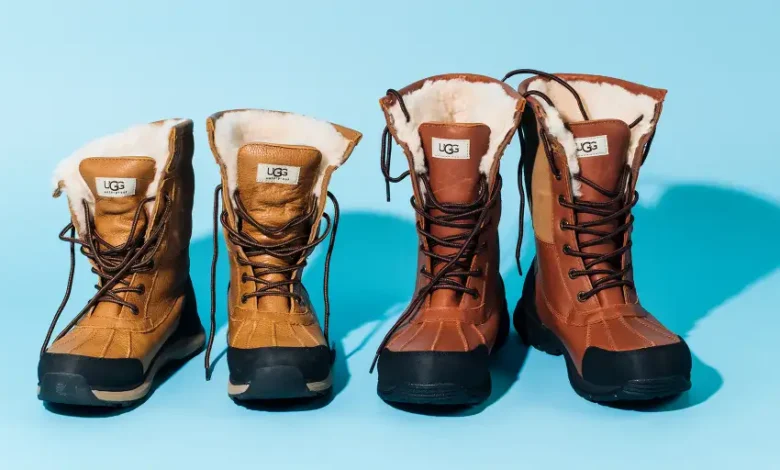 For bloggers it is not only important to always catch up with the newest promotional trends to stay popular, but it is also quite helpful and critical to stay in touch with the latest clothing and footwear trends. In this article we've decided to collect the most interesting and sometimes even a bit weird winter shoes that bloggers have loved lately – as 2023 passes, we want to draw some kind of summary to also give a stimulus to think what 2023 is going to be like in the fashion sphere. Let's go!
1. Our favorite – puddle boots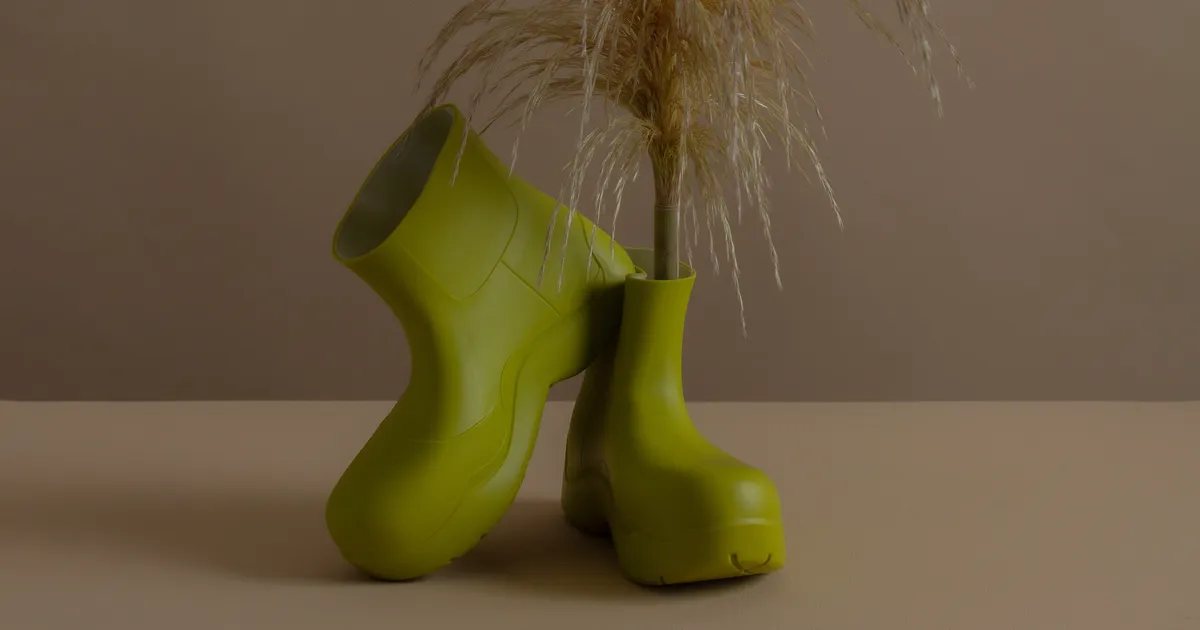 Puddle boots and also a new version of Bottega Veneta rubber boots have conquered the fashion world. The brand has rethought the usual look of the waterproof shoes, making it an element of business style. Boots will protect you from getting wet and complement even the most elegant outfit – it's just the matter of how you style them. If you're not into risking, you can use black and white options, but if you're here for fun – go for color. This is probably the same as it is with crocs nowadays: puddle boots and crocs are similar in how often bloggers use them to create a relaxed look and to stay childish and light about their fashion choices.
2. An opposite to the first model are square-nosed shoes
These have returned thanks to the rising popularity of the era of the 90s. Chelsea, cossacks, boots-stockings – almost any model is now produced with a square nose and bloggers seem to be completely in love with this trend. We won't be listing the brands here, because it doesn't make any sense: you can find high-end and low-end models that would suit any budget and have fun while styling them. Great as for the office, so as for the weekday walk with friends.
3. These might seem a little bit off at the first sight, but we've been quite surprised to see how bloggers are now styling platform sneakers
Several years ago they were put in anti-trend lists, and today sneakers and sneakers on a hidden platform are an undisputed favorite of many bloggers who like to risk a little with their fashion choices. If you're bold enough too, you can try to style these with dresses and jeans, but don't make it look like we're in 2012 once again, okay?
4. Cossacks
We think we can call these a classic already – this element of country style actively appears on the catwalk and in bloggers' pictures through the last years. Cossacks are made of colored leather and light suede, which gives designers a nice opportunity to experiment with details and style. We've been seeing Freepeople's cossacks on bloggers a lot: they have glossy black shoes in their collection, and there is also a delicate elongated suede model to match a long dress with a slit and a cardigan. An absolute favorite, check it out!
5. This is a certain classic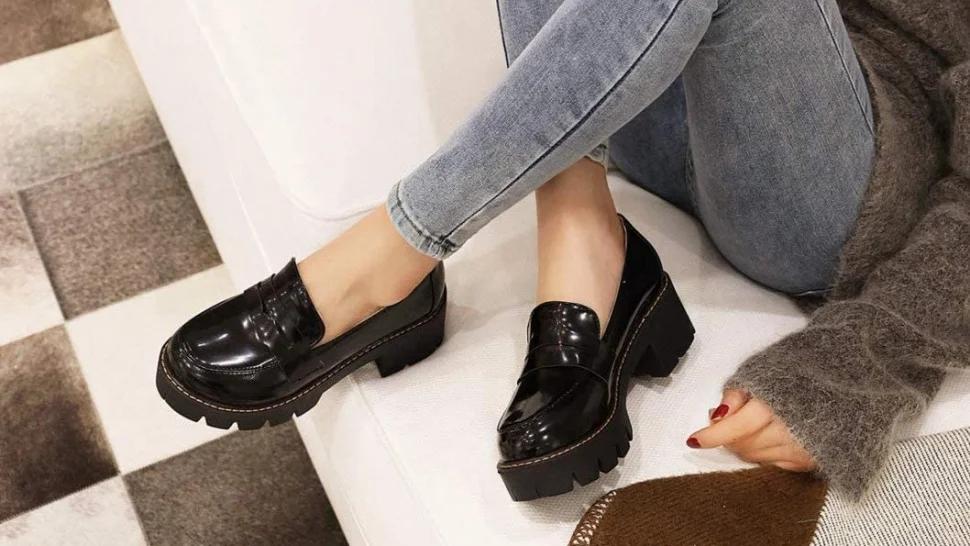 Loafers go for any event and can be styled however you want. And if you think that these won't work in cold weather, you can easily fix the situation by wearing them with high socks. Irina Shayk and Hailey Bieber have appeared in such shoes in the photo more than once or twice last year. These ladies don't need additional support for their IG profiles, but if you do, you can easily get it from Viplikes. But let's get back to fashion trends – loafers look harmoniously in classic outfits and in preppy style, but you can also create a casual look with jeans and a turtleneck. Many bloggers were captivated by the pale blue Balmain model and classic Burberry loafers, so we highly recommend to check those out if you need to add up to your shoe collection.
6. Let's go on with classics a little bit more
Now to the chelsea boots. Ambush, Bottega Veneta, Tods, Sacai, Marni, Acne are just a small list of brands where you can find a pair of nice chelseas. These are basically the most universal shoes of all, you can create any look with them and you won't make a mistake for sure. This is the definite must have that we (and the bloggers, obviously) would recommend to have in the wardrobe. For Instagram bloggers, these shoes have long been an indispensable base, so we can guarantee you that these shoes will definitely not lose their relevance in the coming years.
7. Ankle boots with a soft upper part or sock boots
A sock that smoothly turns into shoes has returned to the list of trends. "Naked" ankle boots, Burberry nude socks, bright knitted Prada options, laconic Ellery design – the list for the choice is huge. Combine them with oversize things, for example, with a long skirt and a boho sweater, like Ellery models did. By the way, such shoes have been trending among bloggers for more than a year. We think this will not change for a long time, and very soon we will begin to consider such shoes a "classic" model.
8. Slouchy boots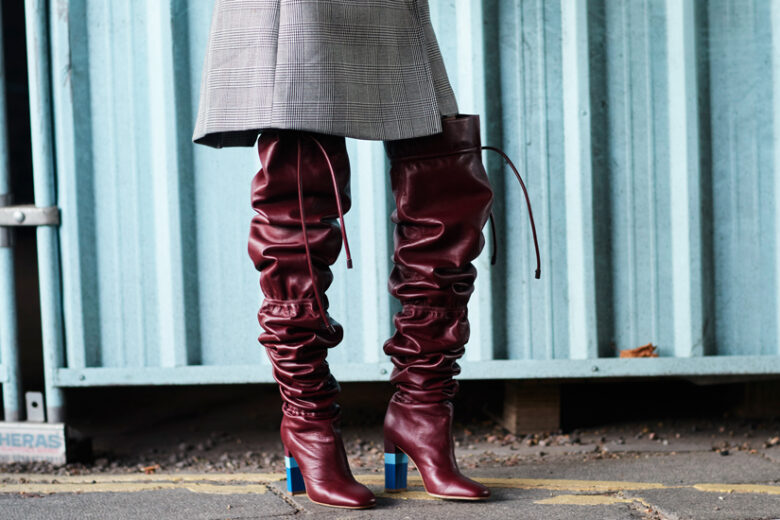 Boots with drapery or slouchy boots are loved by everyone. Freepeople, Etro, Oscar de la Renta, Chanel, Isabel Marant have released high, below-the-knee, bright and nude models. Leather and suede are the leading materials. For bloggers these types of boots are a must-have for colder times of the year, because these give an opportunity to look fantastic and at the same time never be cold. We'd also recommend investing into more expensive models here, because you have to be sure that the material would still look good after many wears and the folds on the boots are going to make that harder than if you'd be wearing any other model of shoes.
9. Platform ankle boots
Nothing new here, actually, but platform ankle boots are a convenient alternative to stilettos and are a great option for a glamorous exit. Designers make leather ankle boots and prefer dark, deep or bright shades: green, burgundy, graphite – no wonder why, these are trending right now. You can wear those with classic suits, like Gigi Hadid quite often does, and romantic skirts and dresses too – depending on the mood and the occasion. We've been seeing these on Insta bloggers probably in any possible look variation and haven't got bored of them yet!
10. Unts
They have appeared on the podium more than once, but the real boom occurred this year. Celine, Chanel, Miu Miu have made their unts and these have blown the minds of bloggers and fashionistas all around the world. It's a risky option, but it's definitely worth wearing, if you know how to style them. We recommend wearing them with sports jackets and knitted dresses, it would be hard to make a mistake here. Uggs are also great, by the way, just don't forget to not buy the ones that have excessive details on them, this is not the best design for 2023.
11. Now let's get back to the weird side once again and talk about the moon boots
Although these are a bit strange to some people, they are practical, warm and stylish. You can find great models in Isabel Marant's collection and in Kenzo collections as well – these brands have experimented with saturated shades and their combinations. In the collection of the latter there are even elongated versions that look stylish with long skirts and dresses, and bloggers surely have been using that combination to wow their audience. You can try it out as well!
12. Last but not least, ultra-high boots
Yes, these too have returned! They have already appeared in the autumn-winter collections of Saint Laurent, Valentino, Sportmax and Balmain. Bloggers have been using them almost excessively during fall and winter, but we haven't yet got bored of them – the widest variety of textures and colors do their work. And don't think that you can wear them with shorts and mini-skirts only; today you're totally free to hide the most part of the boot and experiment with how one item of clothing flows into another one.