Tips
Can I Unblock BBC iPlayer for Free? – 2023 Guide
BBC iPlayer is a great streaming platform (it's free to use, after all), but geo-blocks keep it from being perfect. You can only watch most videos if you're in the UK.
Why?
Because BBC iPlayer has to comply with licensing agreements. Also, UK citizens who watch BBC iPlayer have to pay a TV license tax. So it's not exactly fair to let people outside the UK watch without a TV license.
Sure, you can download shows and movies to watch them offline. That helps if you're taking a quick trip abroad. But what if you're leaving for an extended period of time? You can't download hundreds of shows and movies! And what if you just happen to live outside the UK?
In those situations, the answer is simple – just unblock the site with a VPN. You can find some of the best VPNs to unblock BBC iPlayer here.
But I want to use a free VPN!
Fair enough. Who doesn't like free things, right?
Unfortunately, a free VPN won't help you unblock BBC iPlayer. Even if it can do that, you won't enjoy it. We'll tell you why (and answer other questions) in this article.
Can Free VPNs Unblock BBC iPlayer?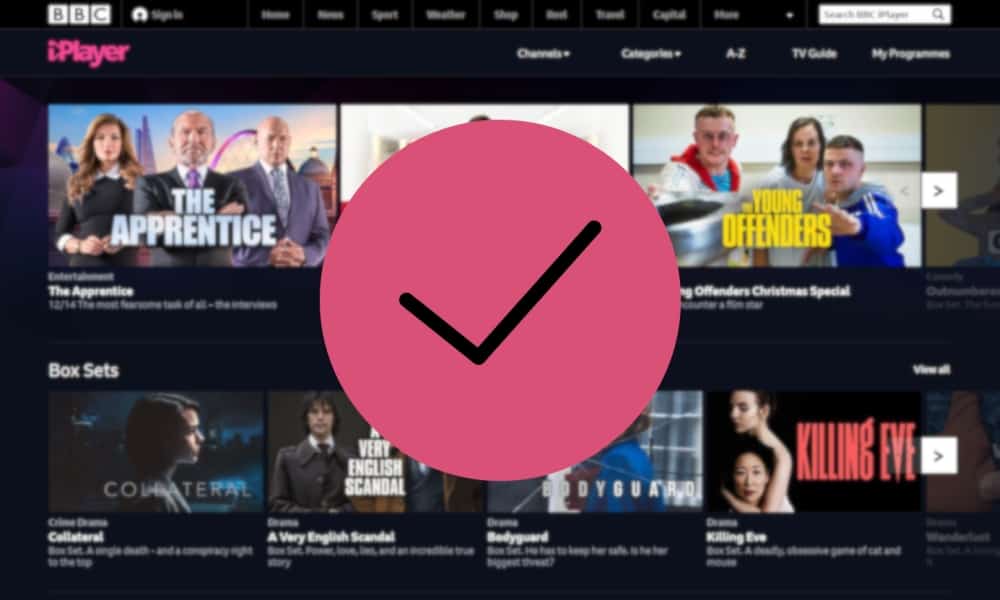 No – at least they can't reliably do that most of the time.
Why?
Because BBC iPlayer has a pretty decent VPN/proxy detection system in place. The site manages to block VPNs pretty often, actually. It does that by blocking their servers' IP addresses. To fix that issue, VPNs have to get new IPs that aren't blocked.
Leasing new IPs get expensive fast, so it's easy to see how free VPNs don't stand a chance. Paid VPNs have a sustainable business model, so they can afford to regularly refresh their IPs.
True, some free VPNs have good business models – they have a free plan and paid subscriptions. But the free plan almost always doesn't benefit from regularly refreshed IPs. The VPN provider can't really justify such an investment (people would just use the free service instead of the paid ones).
Why Free VPNs Aren't Fun to Use
Let's say you can unblock BBC iPlayer with a free VPN. Congrats – but will you actually enjoy it?
Here's the problem – VPNs already slow down your speeds, but they take measures to make sure the speed loss is minimal (large server networks, unlimited bandwidth, lightweight protocols). With a free VPN, these slowdowns are often unbearable. The servers are overcrowded, and bandwidth caps limit how much you can watch every month (they range from 500 MB to 2 GB per month). ProtonVPN's free plan has unlimited bandwidth, but it doesn't include a UK server.
BBC iPlayer doesn't require very high speeds. You only need 5 Mbps for HD and 1.5 Mbps for SD. Despite that, we still struggled to get smooth speeds while using a free VPN. We always had to settle for SD quality if we wanted to use a free service. On average, we only saw 15-20% slowdowns with paid VPNs. With free VPNs, we experienced 60-70% slowdowns.
And that's not all! Here's why else free VPNs aren't enjoyable:
They sometimes spam you with ads.
The apps can be buggy and crash often.
They lack reliable support (don't expect 24/7 live chat).
The Dark Side of Free VPNs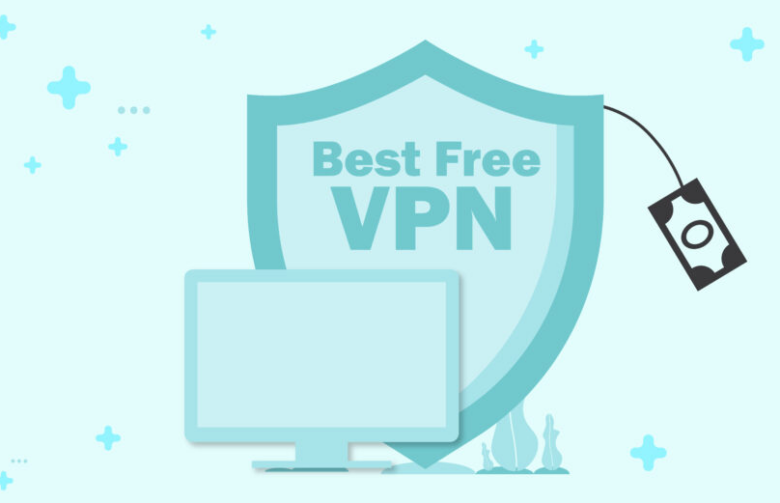 Besides an annoying streaming experience, free VPNs can also put your privacy at risk.
First of all, they might keep usage logs. That means they monitor what sites you visit and what files you download. They then sell that data to advertisers. So you shouldn't be surprised if you start seeing tons of personalized ads everywhere you go on the web.
What's more, free VPNs might also expose you to malware – either through faulty code, fake apps, or malicious ads. Not all of them will do that, sure, but there's always a risk of that happening (especially if you use free VPNs you find on the app store which you don't know anything about).
What Are the Best Paid BBC iPlayer VPNs?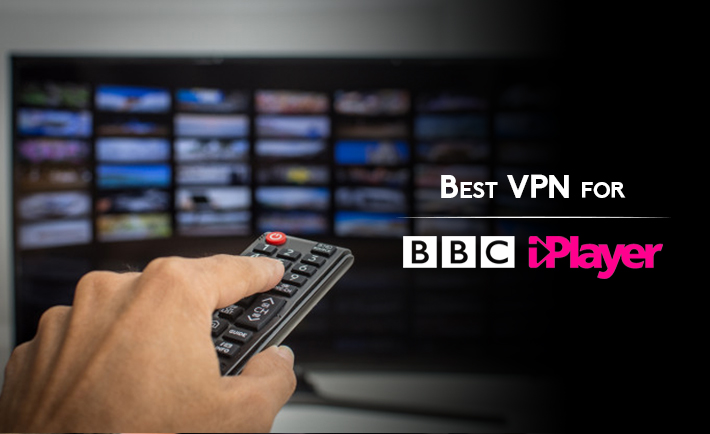 Here's a quick look at our favorite services:
ExpressVPN – This VPN has apps for all platforms (which are really intuitive, by the way), tons of UK servers that can unblock BBC iPlayer, and lightning-fast speeds thanks to its proprietary Lightway protocol.
NordVPN – NordVPN has easy-to-use apps, good speeds through NordLynx (its take on the WireGuard protocol), and dedicated IP servers (they're less likely to get blocked).
CyberGhost VPN – This provider has a dedicated streaming server for Netflix. It refreshes its IPs more often than other servers. Also, CyberGhost VPN lets you get dedicated IPs too.
Surfshark – Surfshark has really fast speeds, great app design, and unlimited parallel connections. The last part means you can use this VPN on as many devices as you want.
And here's the best part – all these VPNs have a no-questions-asked money-back guarantee! All of them have 30-day refunds (except CyberGhost VPN who has a 45-day refund for long-term plans). So, you have tons of time to test the services risk-free. If you're not happy with them, you just ask for your money back, and get it within a few days. CyberGhost VPN even has a free one-day trial! And yes, you get access to all the features.
And don't worry – these VPNs' refund policies don't require you to share credit card details to get started. It's often enough to only sign up with an email. So you don't need to worry about unexpected charges to your credit card just because you forgot to cancel your account after the free trial is over.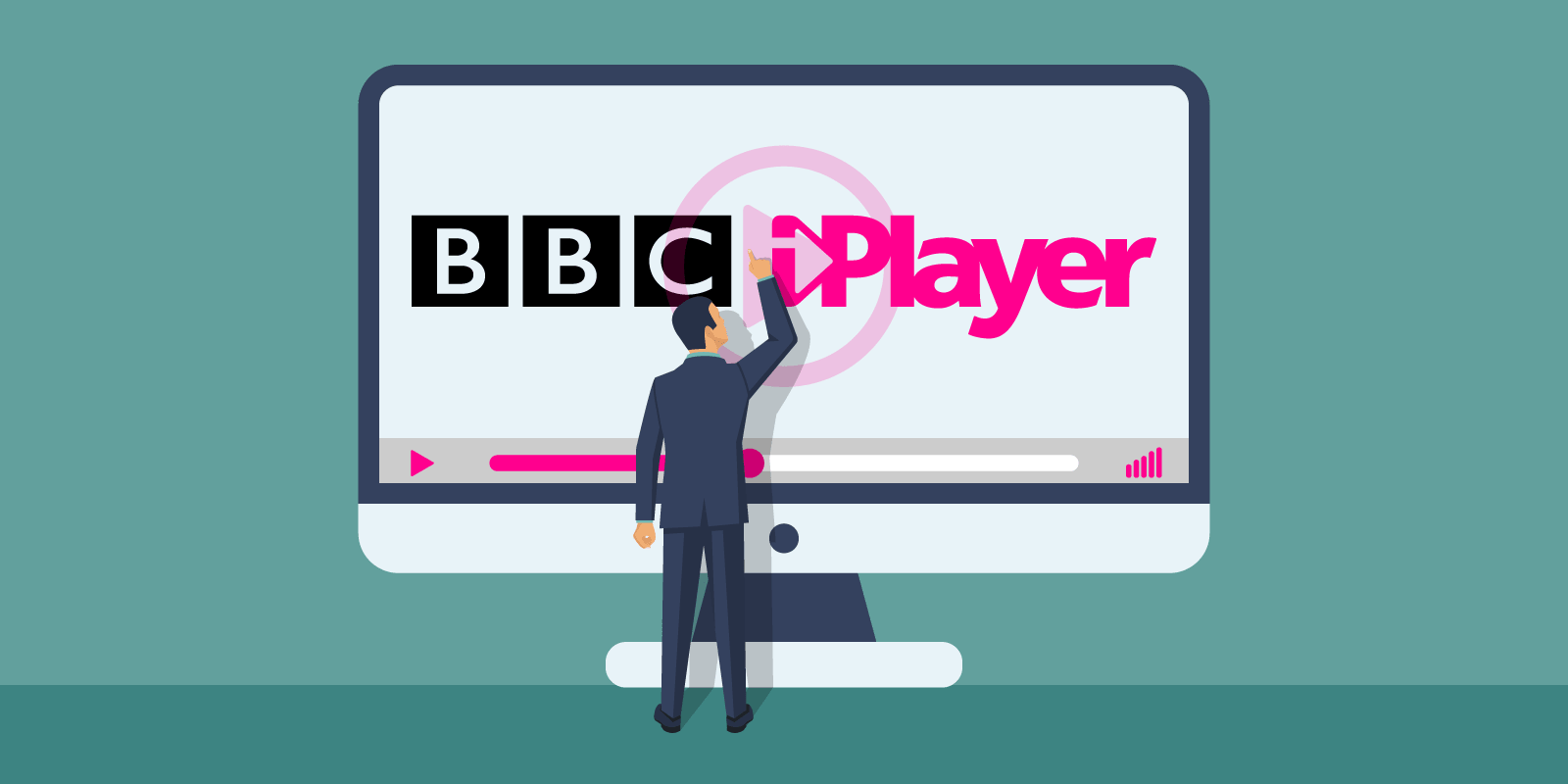 Which VPN Do You Use to Unblock BBC iPlayer?
Do you use a paid VPN or a free service? Please tell us which one you like the most, and which one is better at unblocking BBC iPlayer. Don't forget to include the names of the providers!