Ok So i made this post in the Reality Plug in forums with any luck of a response to what might be going on
But i just need some kind of confirmation.
the issue Reality 4 has always had has been bothering me since the day it was released and while i found a work around for it
But i'm starting to wonder if this issue might have something to do with the loss of rendering quality R4 has had compared to R2
I keep going back to my old Reality 2 renders and amazed on how much cleaner and crisper the sample seem to be compared to my current work
I'm going to copy and past my post from the reality forums to here
which was meant to show how to get around the issue i was presenting
"""" This is a table prop from Suite 2101
https://www.daz3d.com/suite-2101
that i noticed creates this issue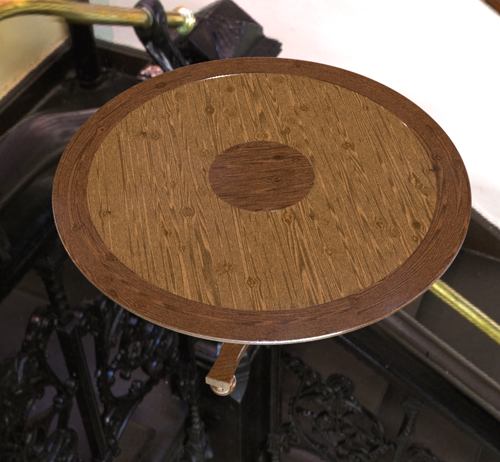 This is what it looks like in Reality 2, easy enough
but this is what it looks like in Reality 4 with identical settings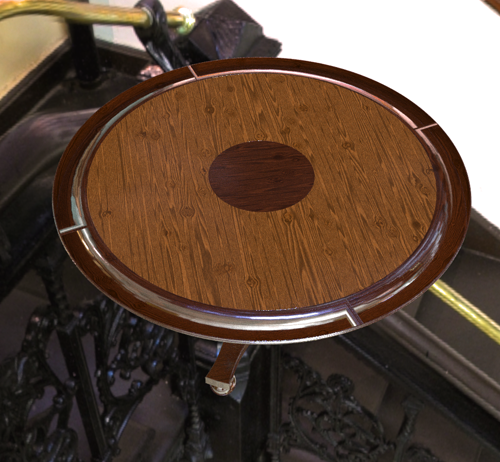 asides from the richer darker color to the texture aside
The outer segment of the table looks horrible mangled
this is repeated on Every render it is in
whatever difference Reality 2 exports geometry into Luxrender does not do this
i even exported the OBJ of just the table to see if Reality 4 does infact treat the geometry the same and it does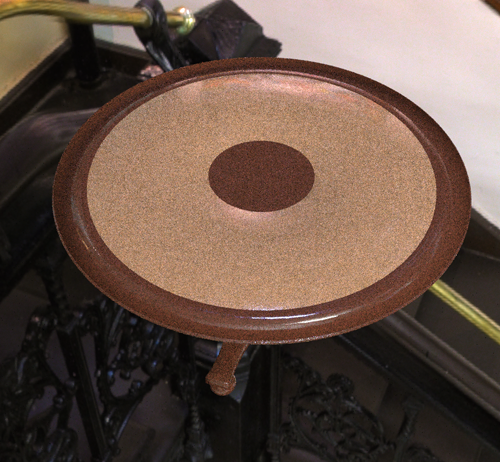 with out the textures but with the shading color you can still see the outer rim segment is still not smoothed
What and where i notice this being an issue is on broad flat polygons such as interior segments of scenery such is indoor spaces
some times you just get segments of wall that are just Blacked out and these errors in geometry just seem to make the scenery smaller and uneven looking to the eye.
Needless to say it's an undesirable effect it has on your final product.
I have however found how to fix this.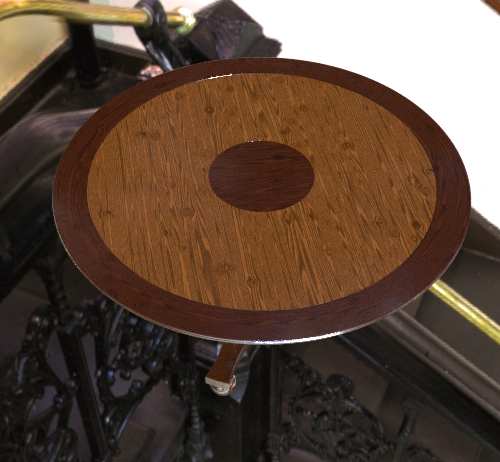 See how much prettier it looks now that the curvature of the table and the unwanted lines that had made it look like a target reticle has been alleviated.
what you want to use is Micro-facets. I hear talk that Micro-facets only work on flat geometry and sine flat geometry seems to only be effected here
we are in luck
but it won't work without a displace map image
So i had created a 1000x1000 px 50% Grey JPG image ( RGB value is 128 )
I'm sure any size would do
and also set the strength and neg-pos numbers all to 0 just incase

Setting the Subdivision to 100 for micro-facets to insure a good subdivision resulted in the offending surface to smooth out indefinitely
another example when testing this fix out was a Dance Dance Revolution arcade machine prop i bought and downloaded off TurboSquid
(because i'm a total nerd and love me some DDR)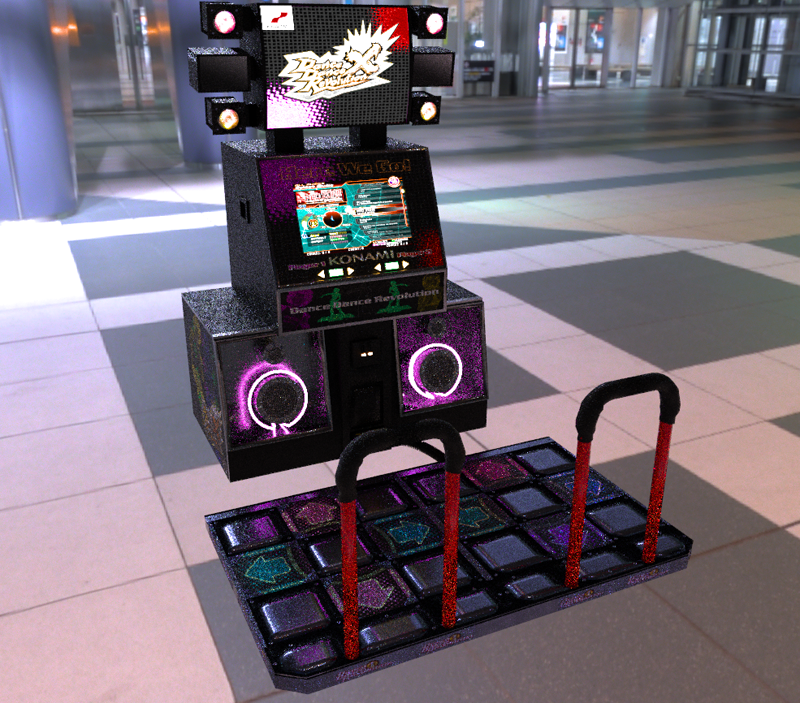 the issue is using reflective material such as metal or even mirror really screws with the feel of t he object when this error shows its ugly face
The issue is the faces of the polygons then are pointing at unintended directions causing the reflections to not line up with expectation
This leaves the object and the final product robbed of any wow factor because your brain picks up on this lack of detail and fixes it self into that uncanny valley observation
The dance pads is self are obvious, but you can see it on the cabin itself around and In the bass speaker segment.
The inclosure is more full and and the fake depth of it is been fixed.
If you notice the reflection of the right neon ring parallel ends that come out of the cabin is missing in the error prone image at the bottom of the casing. or even the reflection of the left neon ring makes a P shape in the back plating as opposed to a mirrored reflection.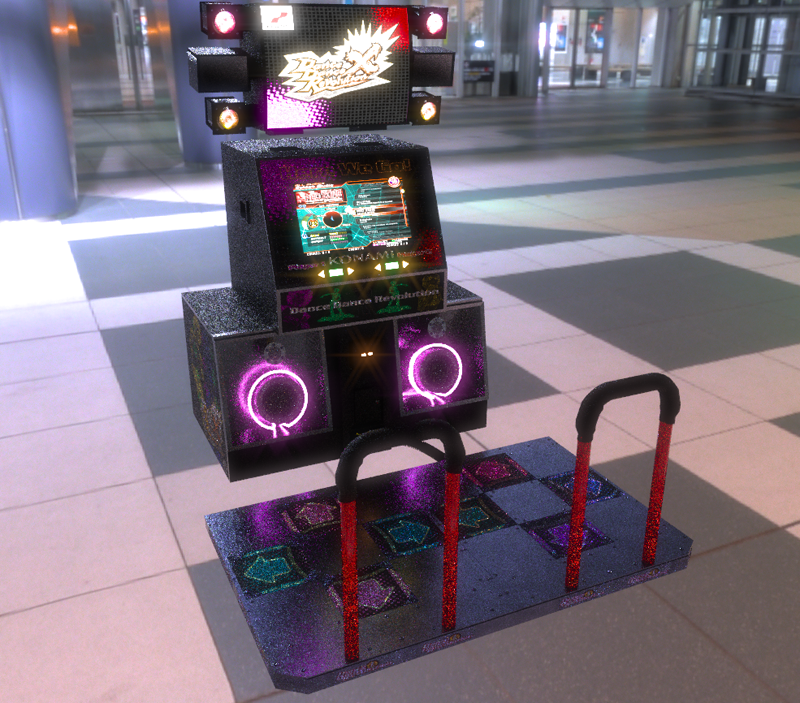 again this just robs the final images wow factor that luxrender is known for
I had other issues regarding gemstone props of it auto smoothing with disastrous results
I know this post was long, but with the lack of updates i figure maybe it was time to address this and or get some answers
or if anyone has been having issues with this and needed a fix, i got you covered
Thanks for you time"""
so objects with flat geometry seem to have this crazy problem of getting mangled on export
some get massive black segments or just look like they are bulging
when applying micro Facets subdivision to them
it goes away entirely
and another stranger example of this problem appeared when i was using a Null material for a volume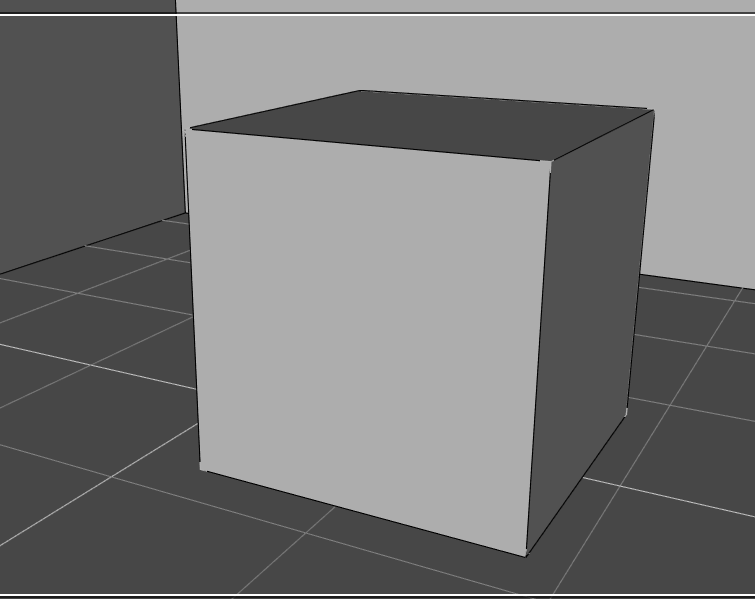 i wanted to do some volume testing and I ended up with a weird black plane that showed up when set to Null
(i turned the volume off)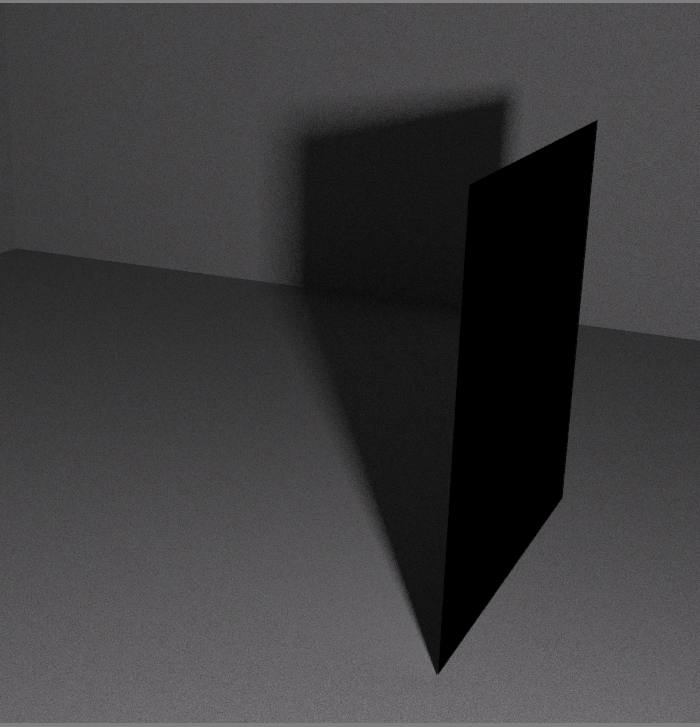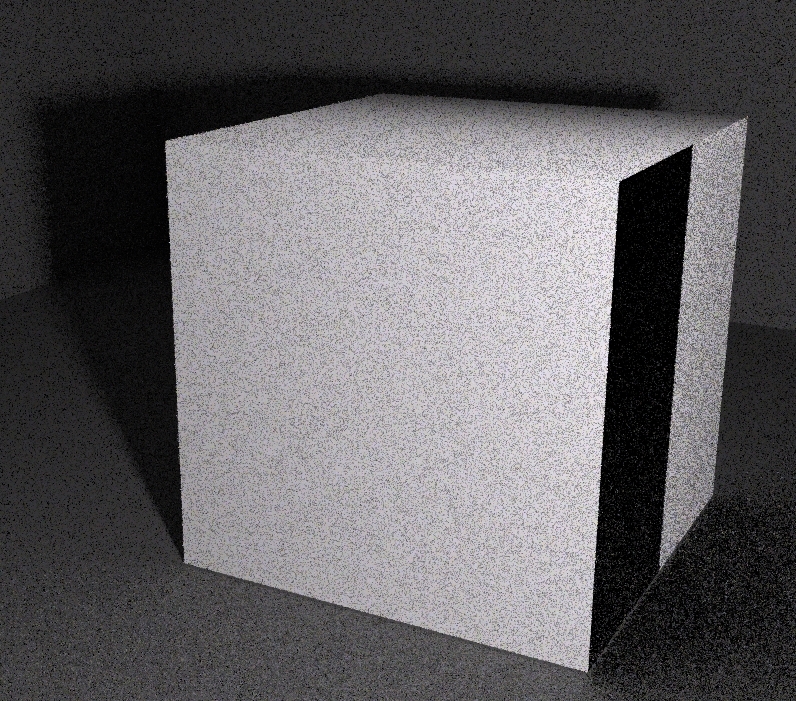 and i also get this when i return it to a glossy material
Its now not the whole face but half of it ( this is interesting, that whole face looks like its producing a shadow on the ground )
i don't know why it does this
if you subdivide it in lower levels like 1 or 2 it kinda makes the cube look bulky and not smooth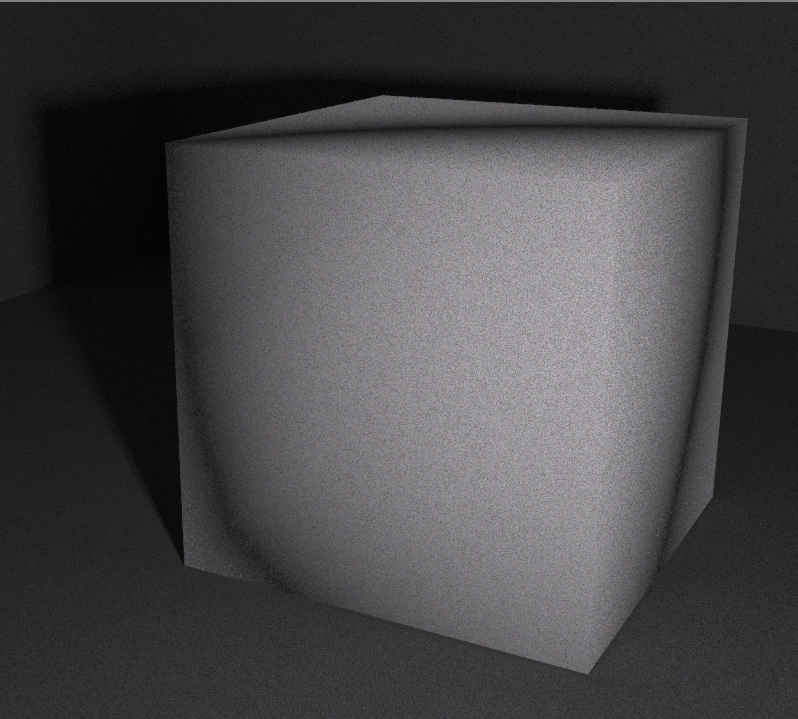 So then I decided to download MeshLab because it can open the .ply files that Reality exports for Luxrender and i found something slightly interesting
I decided throw in a primitive cube into Daz for this test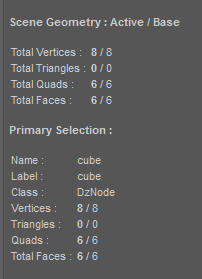 as you can see here its Just the cube, 6 faces, 8 vertices
and i had set only the IBL on with no image, just white and a camera to run the scene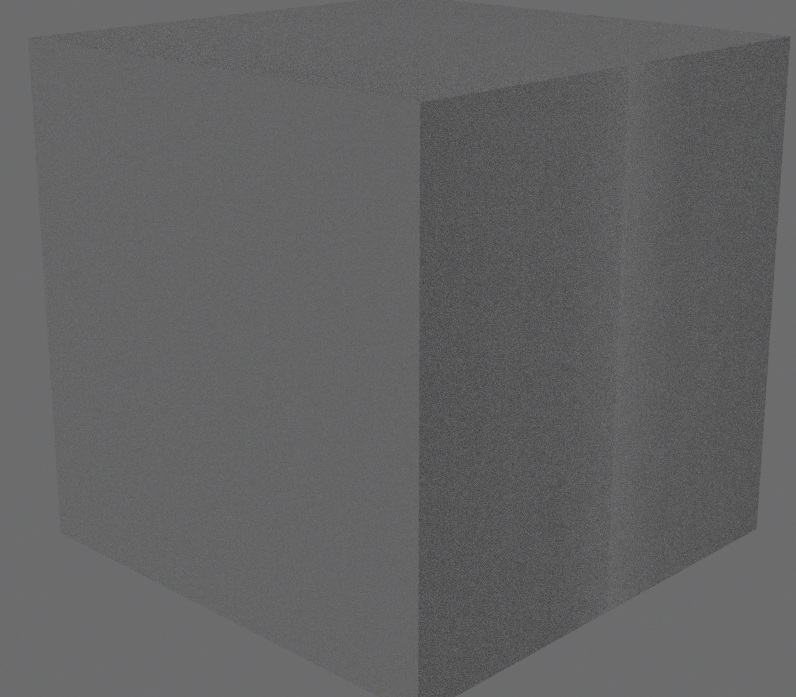 and ofcoruse this is what it produced when run though Reality 4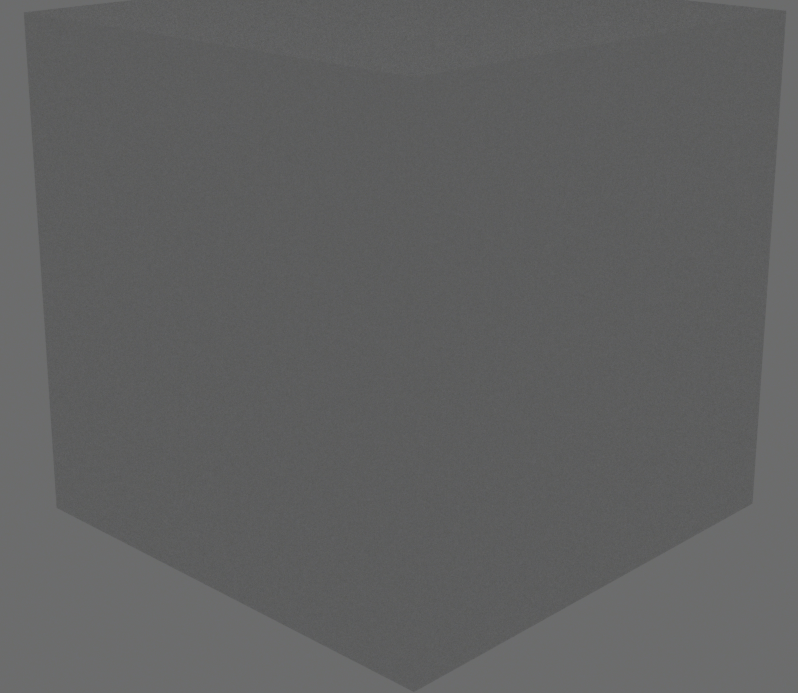 and this run though Reality 2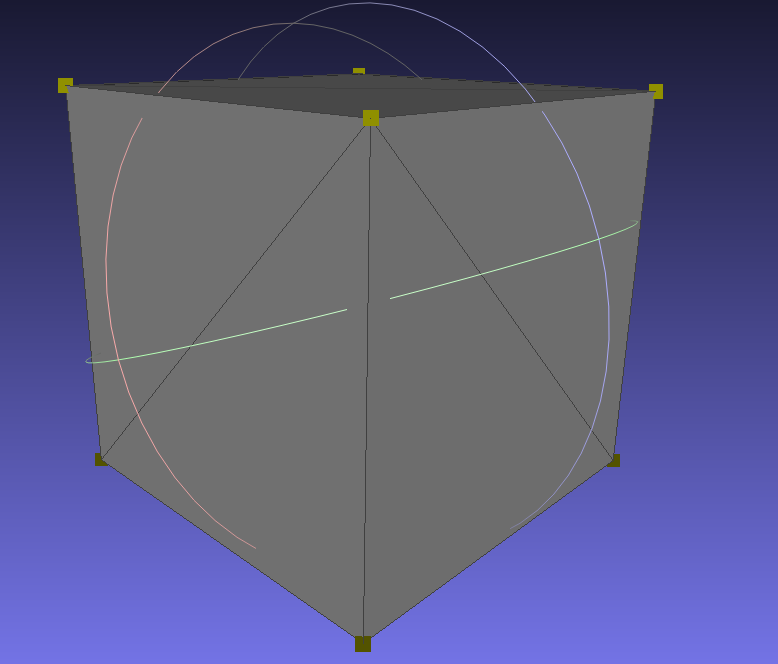 and this is what the cube looks like in MeshLab after the export
it is divided in Loop 1 level
which doesn't seem to be the problem
But check this out
On the right of the program lists the Vertices and faces
"cube_8" is the ply exported by Reality 4
and "cube_cube_Default_2" is from Reality 2
but R4's cube has 18 vertices on the now 12 faces
while R2's cube has 24 vertices on 12 faces
i'm not sure where these vertices are coming from
8 to 24 makes more sense if each corner now has 3 vertices on top each other
but 8 to 18? that's 2.25 times more vertices
that's 2 per corner plus 2 just...Some where?
and ofcourse rendering the scene to 200SPP for a quick test of each scene file yielded this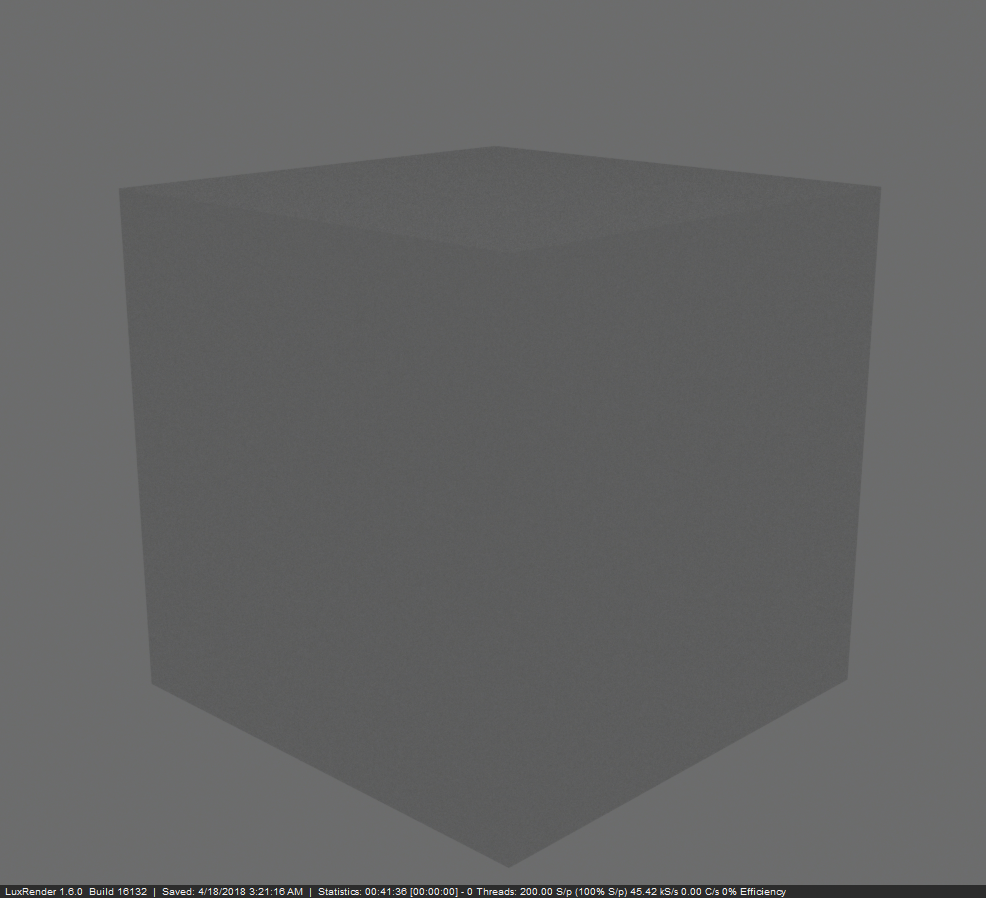 Reality 2
and then Reality 4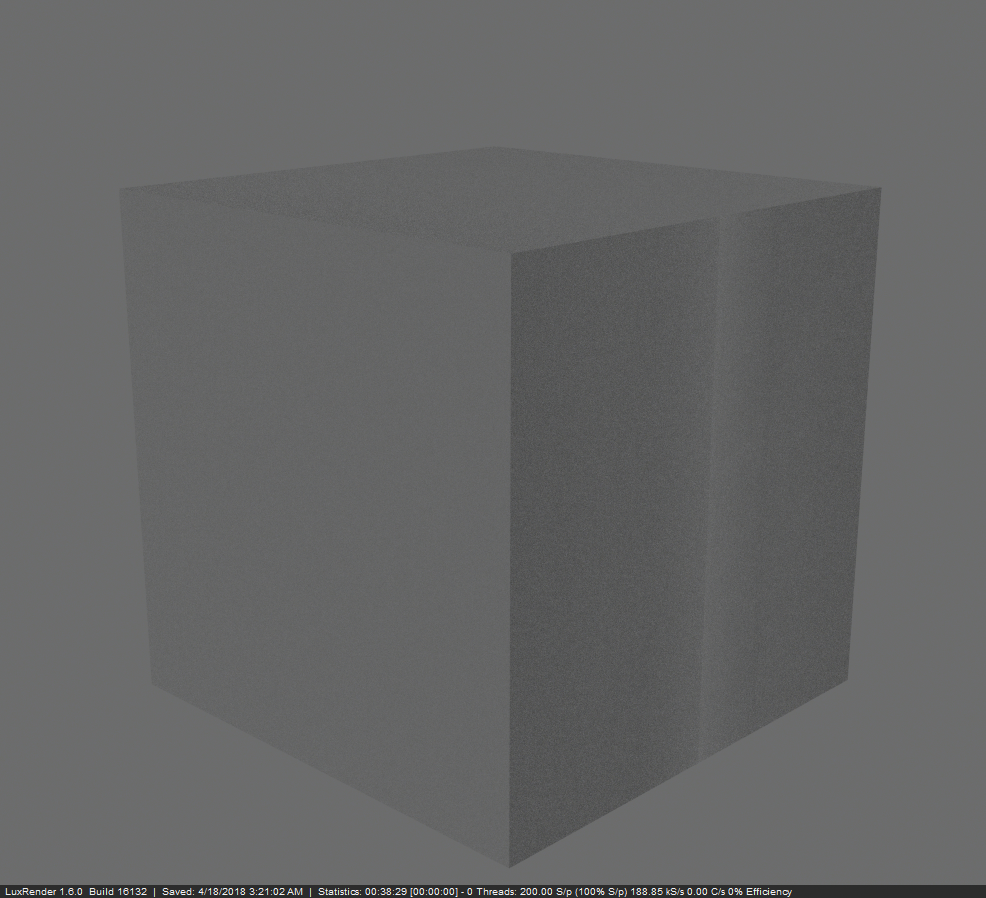 But done with CPU only
Why does a single cube with an IBL render So differently and so Poorly between the two version of the plug in?
is it the vertices count of the cube?
does this exporting effect more complicated shapes like the Genesis models?